5 Things to do After Water Damage
Here are 5 things you should do after your home suffers from water damage.
Deep breath, it is going to be alright:
Most of the non-electronic items will be salvageable and the damage to the house can be mitigated and repaired. While it is very important that you act quickly in these situations, it is also important for you to take a second, take a breath and keep calm so you can respond to the circumstances with a clear head.
Avoid the water:
You should, in no way, walk through the water without protection as it is often hard to determine how safe it really is. Among the dangers are a risk of electrical shock and infection. Even if the water looks clear, you may not know definitively if the water is uncontaminated or has come into contact with electrical wiring. To be safe you should avoid the water until a trained professional gives it the all clear.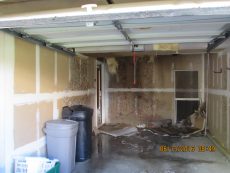 Turn off the power in the home:
When and if possible, you should turn off all the breakers in the affected area. If the breakers are in the basement and there is standing water in the basement, adhere to the tip above. Unless you have proper protection, wait for the professionals with the proper equipment and protection to arrive at the scene. At the same time, you should avoid using plugged in electrical devices after severe water damages. Wait to do so until an electrician arrives to give the rest of the house an all clear.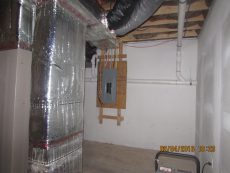 Take pictures of the damage before you touch anything:
Properly documenting the damages to the property is vital for any insurance issue. If you can, you always want to have on hand pictures of what the home looked like before the flood. This way, you can be properly compensated for all the damages to your home and if there are any disputes moving forward you have the evidence you need to back up your claims.
Contact Cityline to help with water mitigation:
We are professionals with professional equipment and our services are available 24/7. No matter where in the Eastern PA area you are calling from, our teams of experts are at the ready. We have years of experience in handling all types of water damage, there is no project too big or small that we can't handle. If your home suffers from water damage give us a call and members of our friendly staff will be right over to assist you.