Cityline Solutions
From a damaged room to a total business loss, Cityline handles it all within your established period of restoration. We pride ourselves in being more than your average contracting company and provide answers to all of your questions, starting with disaster.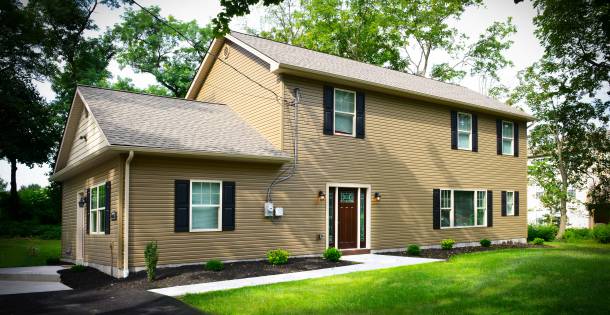 Our many years of experience with various disaster situations have prepared us with the skills and ability to create a unique strategy for your specific needs.
Residential
After your home has been destroyed, we will rebuild it from the ground up. We understand the devastation that you and your family have gone through; we'll make sure everything is handled properly so you don't have to. Each situation is different and we're prepared to tackle every problem that comes our way.
Our first priority is getting you comfortable. If you need somewhere to stay, we will provide a place through our temporary housing program, complete with furnishings.
We will take inventory of all of your belongings to keep track of what you have. We'll clean the contents of your house where cleaning is needed, then pack and store everything so you don't have to worry about your possessions.
After you are settled, we will begin the process of rebuilding your house. You will be introduced to the architects to get started.
Commercial
Our number one goal after a disaster destroys your business is to get it up and running as quickly as possible. We will design a detailed and organized plan to put your business back together. We'll help you get up and running smoothly as if there had never been a disaster.
Restoring a business is different from restoring a home in many ways. There are many factors to consider and we'll be sure to address each and every one of them. These crucial factors include:
loss of income
function
employees
uptime
business inventory (damage/loss)
equipment evaluation (damage/loss)
temporary operations
We'll set you up in a new work environment while yours is under construction of equal or superior quality. It's important to keep you and your employees comfortable during this time and providing a new workspace is the first step.
We'll clean your belongings, package them and store them so you don't have to worry about moving boxes.
The next step is to provide architects, engineers and/or environmental consultants to discuss the design of your new workspace.
Buy Out Option
We have come across situations where homeowners no longer want to occupy their homes after a disaster. In some cases, homeowners had been looking to sell their home and relocate. Sometimes the disaster results in traumatic stress, causing painful memories. In these instances, Cityline offers to purchase the property and buyout the mortgage, granting a fresh start.