Featured News
Emergency Services: Coopersburg, PA – Post Office Damaged – Cityline Construction
Emergency Services – September, 2016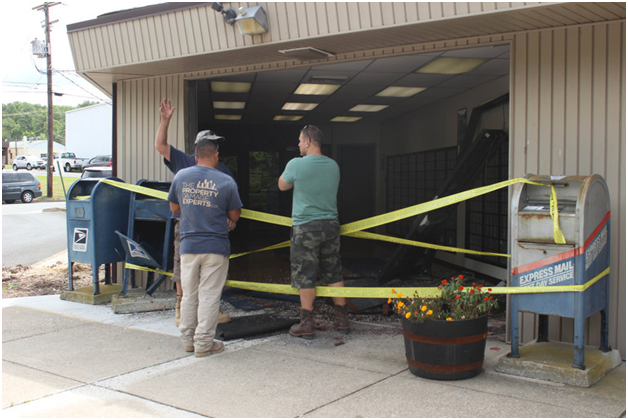 Emergency Services were provided to the Coopersburg Post Office when a car crashed into the entrance on a Saturday afternoon during lunch. The car backed out of the building; there were no injuries reported on the driver or anyone inside the building.
Cityline Construction Emergency Response Crews:
Cityline was dispatched for the emergency board up and securing the property. Our crews secured the integrity of the structure from any potential collapse.