Last night (12/5/2016) the Lehigh Valley Builders Association (LVBA) held their annual awards ceremony. Each year builders submit their work to be reviewed by a panel of independent judges that are outside the Lehigh Valley area. This year the judges awarded Cityline Construction four awards for outstanding work and craftsmanship. Cityline retained their awards in LV Community up to 50 Units and Multi-Family Home for Rent. Along with carrying these two awards Cityline also picked up awards for Whole Home Renovation up to$400,000 and Home to $300,000.
The Lehigh Valley community up to 50 units was awarded for our Pinebrook project in Coopersburg.
Preservation of several key historic elements was paramount when Cityline construction began to raze the former Pine Brook College, vacant for 25 years, making way for 23 new upscale condos on the historic 600 block of Main Street in Coopersburg.
The property had fallen into disrepair, and redevelopment of the land was considered a benefit to the community overall. Local Ordinances required us to utilize the original school foundations, maintaining the original footprint, to build the condo community.
The Multi-Family Home for Rent was awarded for our work on S 8th street.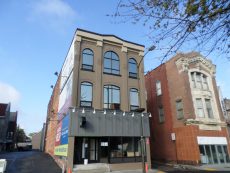 This 8,000 square foot, three-story, turn-of-the-century building, was divided into 7 loft apartment spaces along with a 1st floor retail/office space.  Each unit houses commercial frame windows, 12 foot ceilings, exposed brick walls and modern finishes.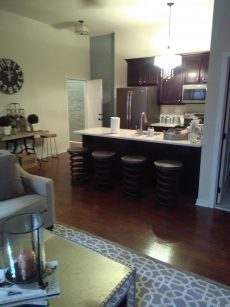 The Whole Home Renovation up to$400,000 was awarded for our work on this coopersburg home. Check out more details here.
The Home to $300,000 award was given to our Taylor st. project.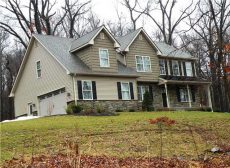 Home placement was vital in building this 2700 square foot two story in Upper Saucon Township.  Trying to keep ground disturbance under one acre on the 6.5 acre lot with slope as a factor was exceedingly complex but was accomplished by great oversight and valued input from governmental agencies.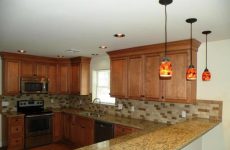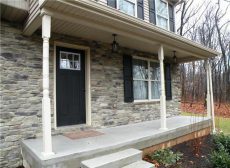 We are honored to accept these awards and we are proud of all the work we have done over this last year, from our award winning projects to our other projects.