Featured News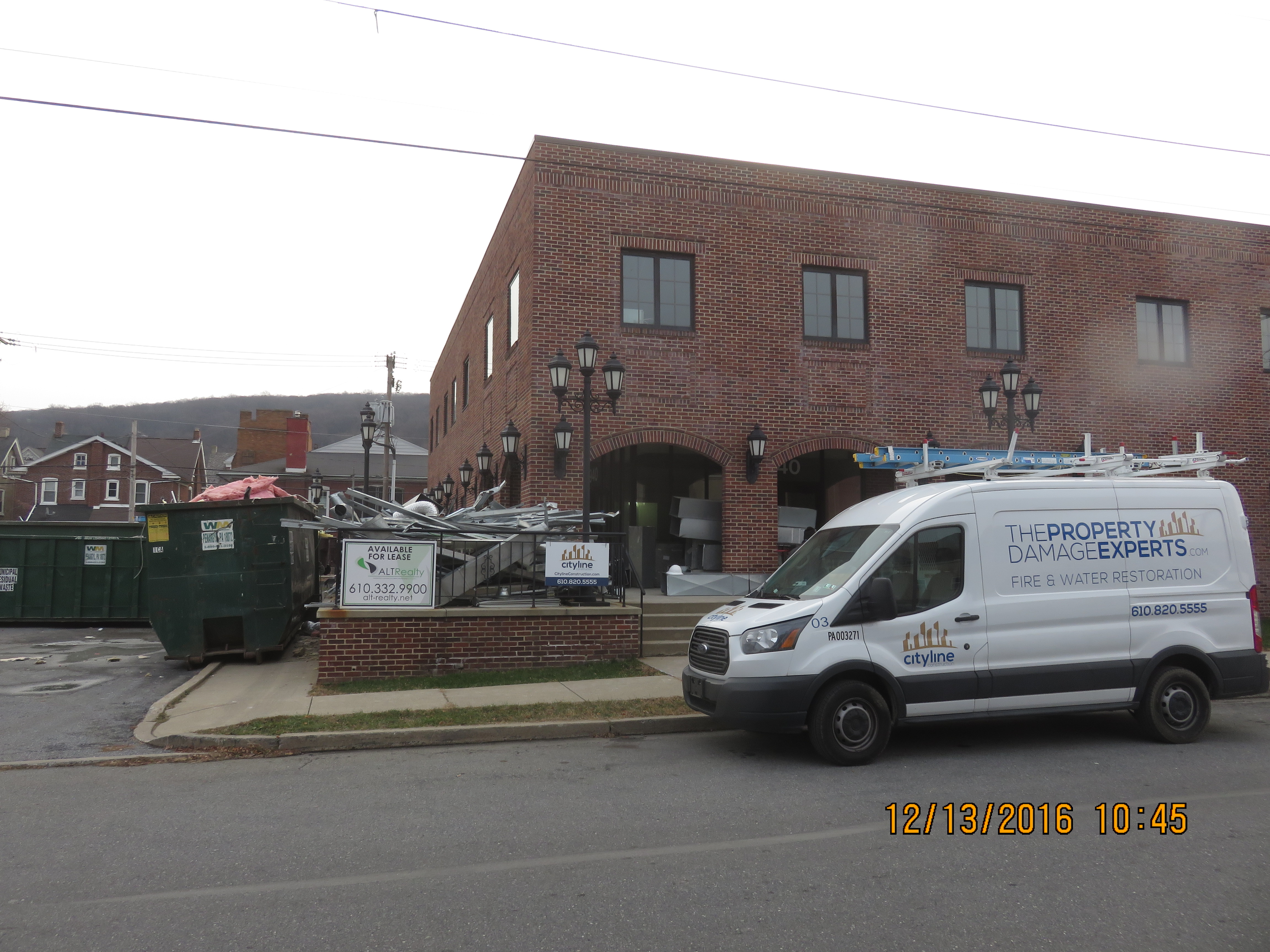 Back in 1991 St. Luke's hospital built a two story office at this location to house part of their operations. However by 2016 they had stopped regularly using it and no longer required the property for their day to day operations. Cityline Construction purchased this unused property from the hospital, allowing them to redistribute the money from this investment to places where it matters and to continue saving lives.
Diagnosis
Our team of architects went into the building to diagnose any problems with it. After a careful and thorough examination, they came to the conclusion that the best course of action for the building was to move forward with an interior demolition treatment followed up with redesign and reconstruction medication; to be applied and taken daily. We saw a building that was in the right location to be transformed into an apartment complex. The plan moving forward is to keep the exterior of the 25 year old building and put in 21 apartments instead of keeping the office layout.
Moving Forward
The new apartments will be around 1,090 ft2  per apartment. This is more than enough room to make any occupant feel comfortable in their new home. Along with the space that will be available on the inside, the apartments are just a few minutes away from Lehigh University and St. Luke's Nursing School. It is also a short walking distance from several popular downtown bars and date spots. The apartments are a quick 10 minute drive away from the steel mills, the ice skating rink and downtown Bethlehem. Plus, there is a parking lot right next to the building so parking will not consist of searching the streets for space to parallel park.
We are excited to have broken floor on our reconstruction and reconfiguration project. Our workers are now going through the building like a controlled tornado, pulling apart the interior with professionalism. As the pictures show below, even though it has only been a few days, our crew is tearing through the place. We look forward to finishing and being able to give people a prime apartment location.