Invasion of the Smoke -Bethlehem, PA
Smoke Damage
By: Jake L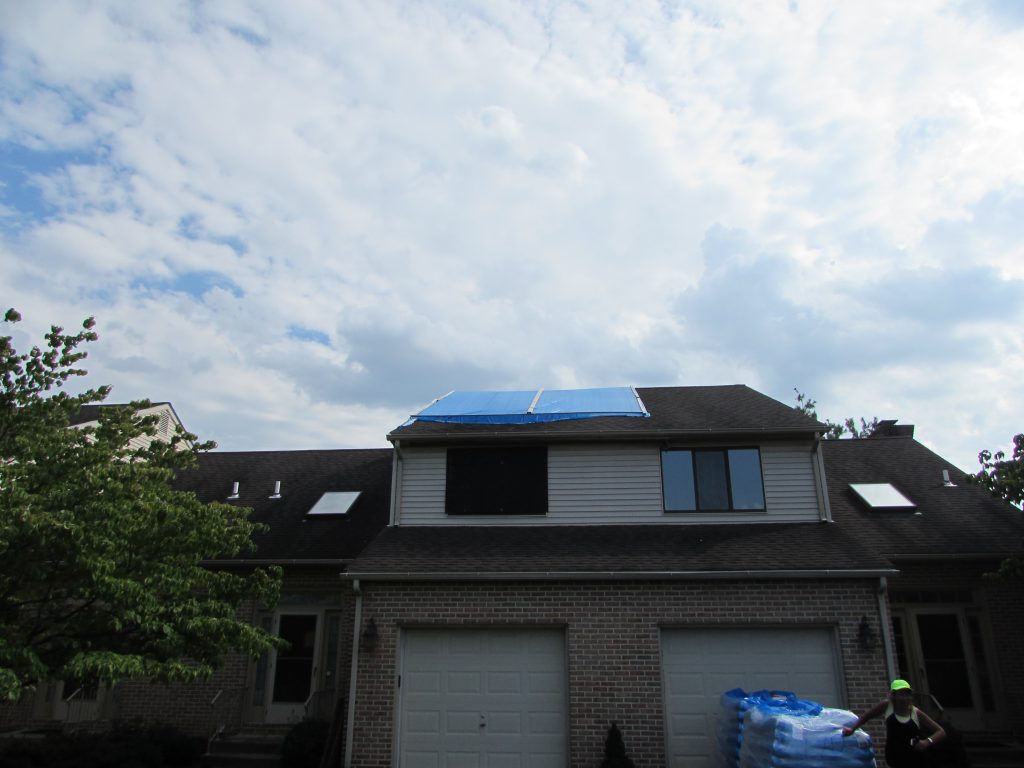 September 2015:
A fire started in the north townhome of two adjoining townhomes one September day. The fire quickly spread to the roof of the north townhome and started to work its way over to the south townhome. As the fire was starting to engulf both roofs, firefighters arrived and put out the fire before it caused any further damage. However, there was nothing the firefighters could do to prevent the smoke from spreading throughout both of the homes, resulting in everything being covered in soot.
Cityline was hired to perform emergency services on both townhomes (See 329 Amherst for other home). We went through and assessed the home, more specifically, the structural damage sustained and the extent of the smoke damage throughout the home. We found that the structural damage was kept to a minimum and was mainly localized in the attic in this home. However, during our investigation in the home we determined smoke damage had affected the entire home.
The Smoke Removal:
We brought in our crew immediately and went to work. Our first objective was to decontaminate and restore all the possessions inside the home; we paid extra attention to details in handling the paintings making sure not to damage the integrity of them. We were able to salvage most of the items to the delight of the home owners. With the items decontaminated, we packed them up and moved them to our offsite facility while we restored the rest of the home.
The open design of the home allowed the smoke to easily traverse downstairs and cover the entire first floor as well. We also had to work to clean the vaulted ceilings in the home to make sure that these walls were clean as well. Our crew members who were not afraid of heights took care of this with professionalism.
Since the fire left residual toxins in the air it was important for us to treat the air in the home as well. Again, because of the openness of the home, this took a while to complete, but we made sure that we removed all the toxins, therefore ensuring that the home would be safe for the owner to return to.
Upon completion we moved all the items from our storage facility back to the home. We made sure to put everything back just where we found it; especially this stylish bus stop sign. With everything clean and back in place the owners of the home were able to move back in, they are very happy with the work and we are happy they were able to come back home.