Fireplace Fire Spreads into the Living Room
Zionsville, PA
Fire Damage Solution – March 2017
By: Jake L
The fire started in the living room fireplace flue; it burned the hardwood floor and did irreplaceable damage to the living room wall. We finished all the decontamination and restoration work in just one month.
The single family worked with the Red Cross to help them find a temporary place to stay while we worked to repair the damages to the home and make it habitable again. The home was deemed inhabitable and was in need of a complete decontamination, top to bottom. There was not much fire damage to the home as it was isolated to the immediate flue area and didn't traverse much. The smoke from the fire caused the most damage as the carbonized soot traveled all throughout the house.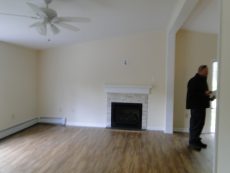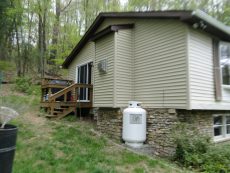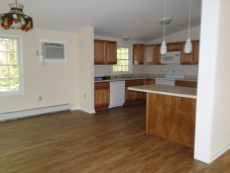 Our deconstruction crew removed the damaged part of the southwest part and the faulty flue. To prevent this from happening again, the wood stove was exchanged for a nice electric furnace. We decontaminated the rooms, and at the owner's request, extended the hardwood floor into the kitchen.